Get the right Caterpillar part the first time!
Please use the link below to view the Caterpillar Parts Book and locate the part number you need. Or, let our expert, knowledgeable Parts Specialists search for you! Just call us at (800) 333-0650, chat with us, or use the form to the right to get in touch.
The parts book link below is provided for convenience only and is not affiliated with H&R Construction Equipment Parts.
For almost 40 years, H&R Construction Equipment Parts has been an industry leader and innovator providing new H&R brand aftermarket, rebuilt, reconditioned, and used replacement parts, backed by expert advice and assistance from our dedicated parts specialists.
We offer parts for all major manufacturers, including Caterpillar, Komatsu, Volvo, John Deere, and more. We're able to offer an unparalleled inventory of heavy equipment parts because we tear down an average of 4 machines a week, and we're the choice for thousands of customers because of the best-priced, best-built parts we deliver.
---
---
Caterpillar Parts We Offer
Explore our deep inventory of small and large construction parts for Caterpillar construction equipment or contact our parts specialists for fast, reliable help and assistance.
Attachments
Explore our inventory of booms, buckets, sticks, blades, cabs, beds, quick attachments, rippers, forks, and more. Attachments are available in good used condition. » Search Attachments
Axles and Axle Parts
Find replacement axles for many models of wheel loaders and trucks, including the entire axle as well as individual parts. Axles are available as reconditioned or good used. All axle parts are good used.» Search Axles
Cooling and Cooling Parts
Replacement radiators, oil coolers, pumps, and couplings — we carry a diverse range of replacement cooling parts, available in either new, rebuilt, or good used condition.» Search Cooling
Cylinders
We provide replacement cylinders for excavators, loaders, dozers, and trucks, designed to work on booms to buckets to sticks to any part on your heavy equipment machine. Cylinders are either rebuilt or good used and resealed.» Search Cylinders
Differentials and Differential Parts
From the entire differential for your loader or truck to just the internal parts, we carry a full line of differential parts from major manufacturers in either reconditioned or good used condition.» Search Differentials
Electrical Replacement Parts
Search from a wide inventory of new and used electrical parts for your excavator, loader, dozer, or articulated truck, and discover a great part, always at a great price.» Search Electrical
Construction Equipment Engines
Searching for a good used replacement engine? H&R has you covered with a large inventory for all of our target machine types.» Search Engines
Final Drives
H&R is the largest supplier of new and rebuilt final drives in North America with support for over 5,900 excavator and dozer models. We carry H&R brand final drives and rebuilt OEM final drives.» Search Final Drives
Pumps
Find new, rebuilt, or good used replacement pumps for a huge selection of excavators, loaders, dozers, and trucks. At H&R, you'll get OEM quality, without the OEM costs whether you require a new or used pump.» Search Pumps
Slewing Rings
Our new H&R or used OEM slewing rings (slewing gears) provide the reliability you require at a price well below OEM prices. Our craftsmanship and customer commitment means you'll be hard-pressed to find a better alternative.» Search Slewing Rings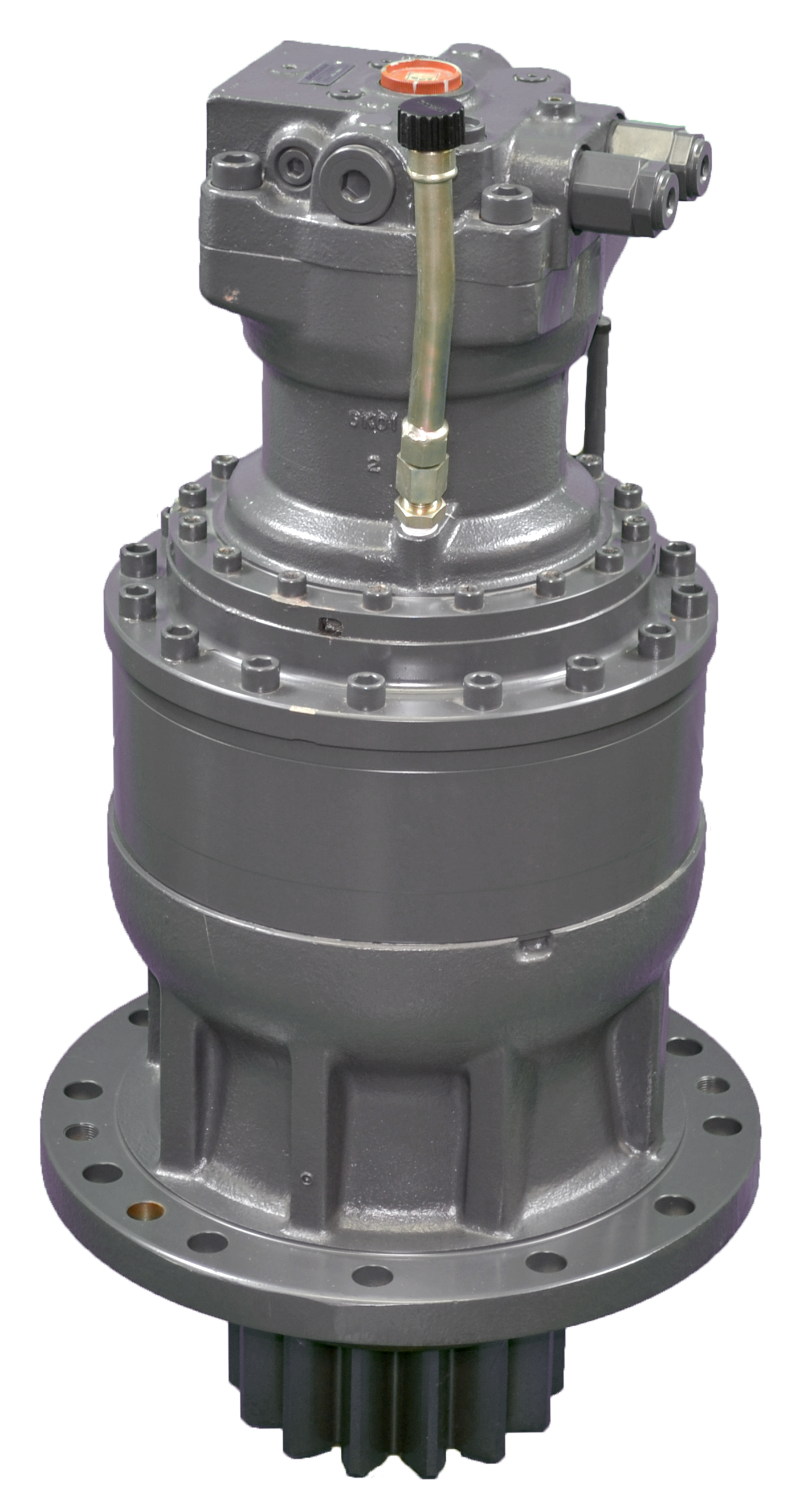 Swing Drives and Swing Motors
New H&R or reconditioned swing drive and swing motors, backed by our solid warranty and our industry-leading quality control ensure you get a great part, every time.» Search Swing Drives
Track Springs
Discover replacement track spring assemblies from a leader in quality and reliability. Our new H&R and good used track springs (recoil springs) are designed to stand up to the toughest jobs.» Search Track Springs
Transmissions and Transmission Parts
With transmission specialists among the best in the industry, our rebuilt and conditioned transmissions offer unmatched performance at incredible prices. If you don't need a complete transmission, we offer parts, as well.» Search Transmissions
Undercarriage
Find some of the best used tracks, idlers, carriers, sprockets, and more for your excavator, dozer, or articulated truck.» Search Undercarriage Parts
Valves
Our rebuilt and good used valves are designed to stand up to the toughest conditions and to provide you with the reliability you need in a replacement valve at much less of the cost of a new OEM valve.» Search Valves
---