H&R Construction Parts and Equipment is an industry leader in salvaging Bulldozers. Supplying heavy equipment parts for popular brands like Cat, Deere, Komatsu and more. We supply rebuilt, new, reconditioned and used dozer parts for all the major makes and models. We are the preferred supplier to thousands of mining, forestry, agriculture, and construction companies for quality inventory every day. Our inventory of parts is nearly unmatched in the industry.
When you're able to tear down an average of 4 machines per week all year long, you create a steady supply of parts. Why not check out our vast inventory of parts, pay less and be completely satisfied, just like 35,000 other construction, mining and forestry companies have done?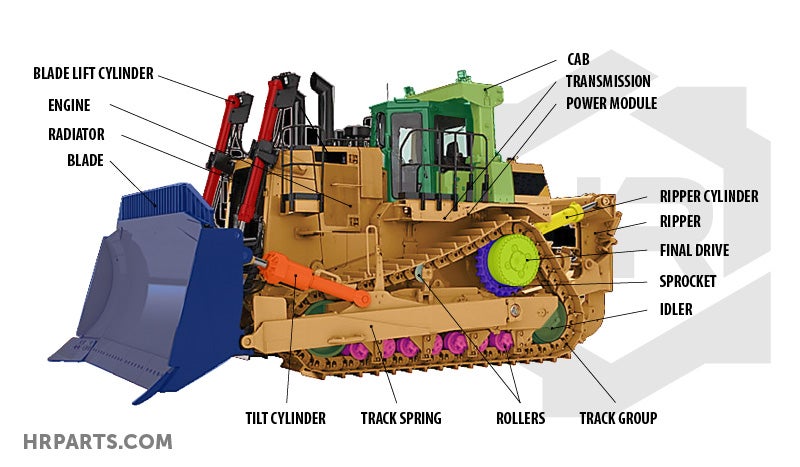 Call (800) 333-0650 to Locate Your Construction Equipment Parts
Bulldozers recently or ready to be dismantled:

Some Examples of Components We Stock:
Manufacturers That We Carry Bulldozer Parts for:
Dozer Models That We Carry Parts for:
---
Stop your search and let our Parts Specialists search for you!
H&R Construction Equipment Parts has a team of dedicated parts specialists that can begin searching for you. With access to the parts books for most major manufacturers, a machine make, model, and serial number can let us work for you in finding the right parts at the right price. Not just a salvage yard, we also have access to 100's of vendors dealing in new aftermarket, rebuilt, and used parts not shown on our site and are willing to help find your parts.
Start your search: