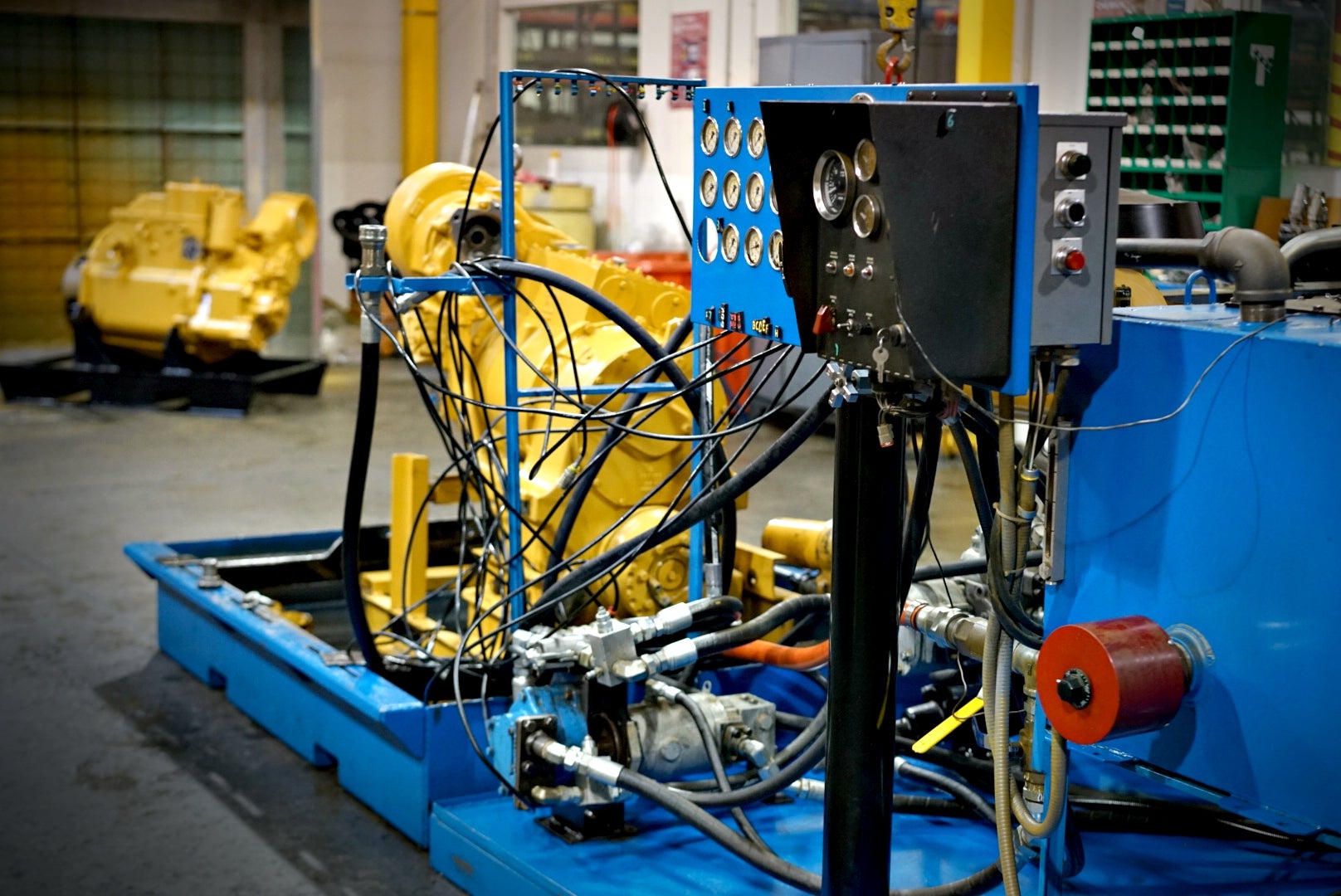 When looking to purchase a replacement wheel loader, dozer, compactor, haul truck or scraper transmission for your machine, you need to know that the company you are buying from has the expertise and capabilities to provide you a quality and reliable component.
At H&R Construction Equipment Parts, we have the facilities that allow us to rebuild or recondition our transmissions giving you options when you are ready to purchase. Our rebuilt transmissions are what we like to call "top-shelf". They are assembled with all new bearings and new parts and are built to give long, trouble-free service hours. They carry a one-year warranty standard, without all the small print and contingencies.
If you are looking for a lower cost, our reconditioned transmissions provide you a more affordable option. They have been completely torn down, reassembled, and pass our bench-test just like our rebuilds, but are put together using parts just below the high-quality standards we put on a "top-shelf" rebuild. These transmissions come with a six-month warranty. Reconditioned transmissions are often an excellent option for older or less used machines.
Just looking for transmission parts? We have a massive selection of transmission parts for you as well!
Search our inventory or get a quote on a transmission or transmission parts using the form below.

NEED TO SPEAK WITH A PARTS SPECIALIST? CONTACT US AT (800) 333-0650 NOW.
---
Some manufacturers we carry rebuilt and reconditioned transmissions for are...
---