In the market for a replacement bulldozer blade? Consider these quick tips before you buy.
If there's dirt to move, ground to level, or resources to pile, a bulldozer is going to get the call and attached to that dozer is a blade -- perfectly designed for the job. But with every job the blade performs comes new wear and sustained friction which means no dozer blade lasts forever. If you're searching for a replacement dozer blade, we've put together this quick little round-up to help you find the perfect replacement dozer blade for your dozer and its jobs.
Should I buy a new or used dozer blade?
New OEM Bulldozer Blades
When researching the condition of a bulldozer blade you need, consider the age of your machine. Does it make sense to invest heavily in a machine that is older or might not suit your needs for much longer? New blades from a dealer are expensive, and it doesn't always make economic sense to take that route, especially with older machines.
New Aftermarket Dozer Blades
Aftermarket dozer blades can offer a great alternative to new dealer blades. However, it is important to get your blade from the right supplier. For aftermarket dozer blades, make sure the supplier you are dealing with uses high-quality steel to ensure it can handle the conditions you'll be working in. The last thing you want is for your edges or corners to be ground down after only a few jobs.
Used Dozer Blades
For most situations, a used dozer blade makes great sense -- for your machine and your wallet. You can get a brand of blade that was original to your machine and be confident that it was made of the highest quality. When searching for used blades, make sure your supplier has done a complete evaluation of the blade.
What to look for in a used bulldozer blade?
Even a used bulldozer blade can be a fairly big investment so you'll want to know the dozer blade you buy will last for the long haul. You'll want to be sure the seller has inspected and documented the state of:
Pinholes
Edges and corners
Moldboards
Blade arms
Any included hydraulic cylinders
While a crack is not always a dealbreaker, you'll want to know if any exist in the blade so photos should always be provided. When it comes to used bulldozer blades for sale, there's great deals out there and a few photos will help you make sure you've found one.
What are the types of bulldozer blades?
Every job requires the right tool and with bulldozer blades, that's no different. When you're researching replacement bulldozer blades, you'll want to consider what type of work the blade will typically be doing and choose the blade that is best set-up for those jobs. Besides the size and shape of your dozer blade, the amount of control over your blade for titing, angling, and lifting will change how it works on your jobs.
Finding the Goldilocks blade for your dozer is about hitting that sweet spot of typical jobs and matching it to the perfect blade.
---
What is an S-Blade?
The straight blade has no side wings, making it the shortest of dozer blade types. Designed for shaping, stripping, and fine grading surfaces, the lack of wings reduces the blades ability to lift or carry material as it will fall off the edges during prolonged pushes.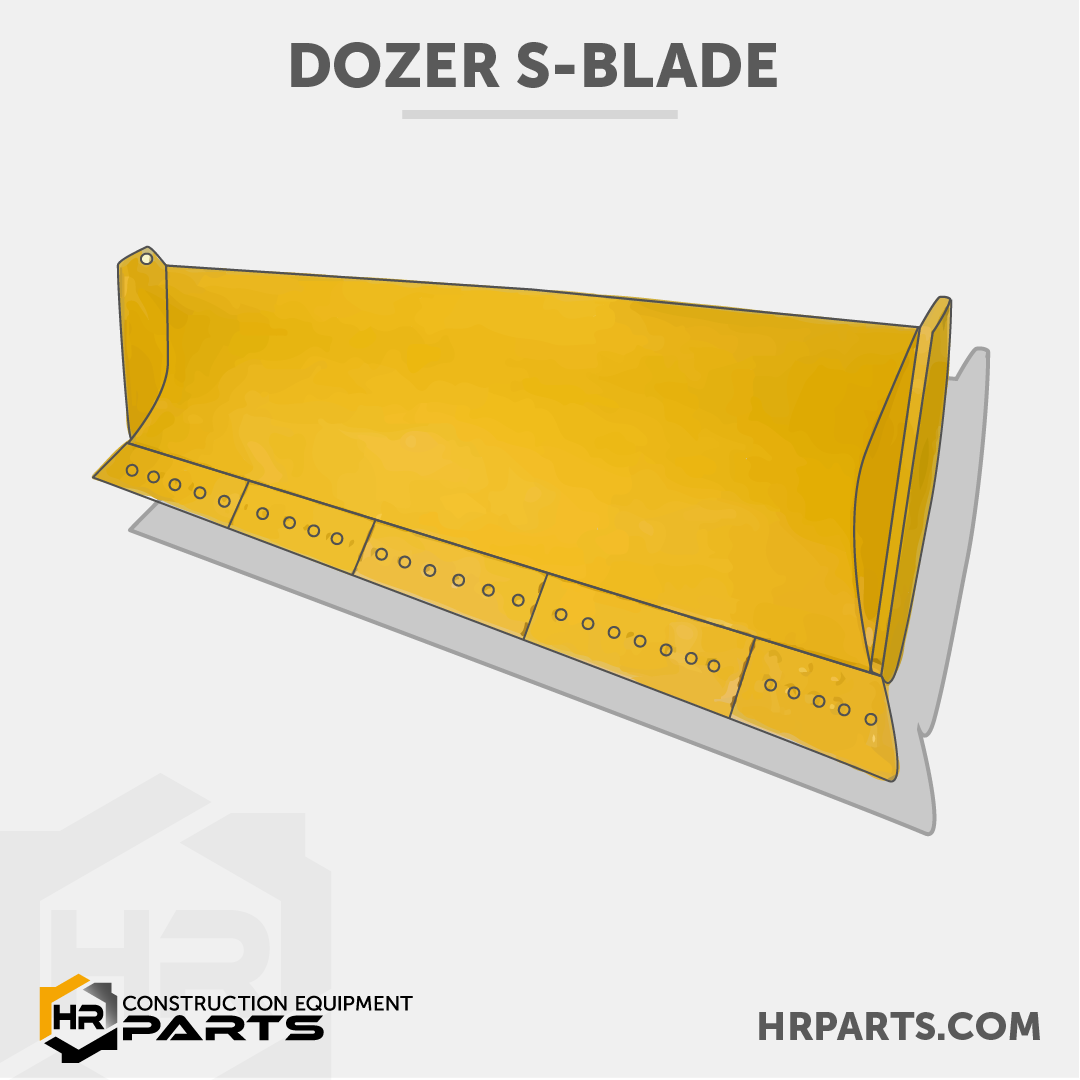 ---
What is a U-Blade?
The U-Blade is designed to move big loads across long distances. The large wings and curved shape cradle loose materials like coal or soil and keep the load contained as it's transported across the ground. If you're consistently moving a large quantity of loose materials, the U-Blade might be the blade for you.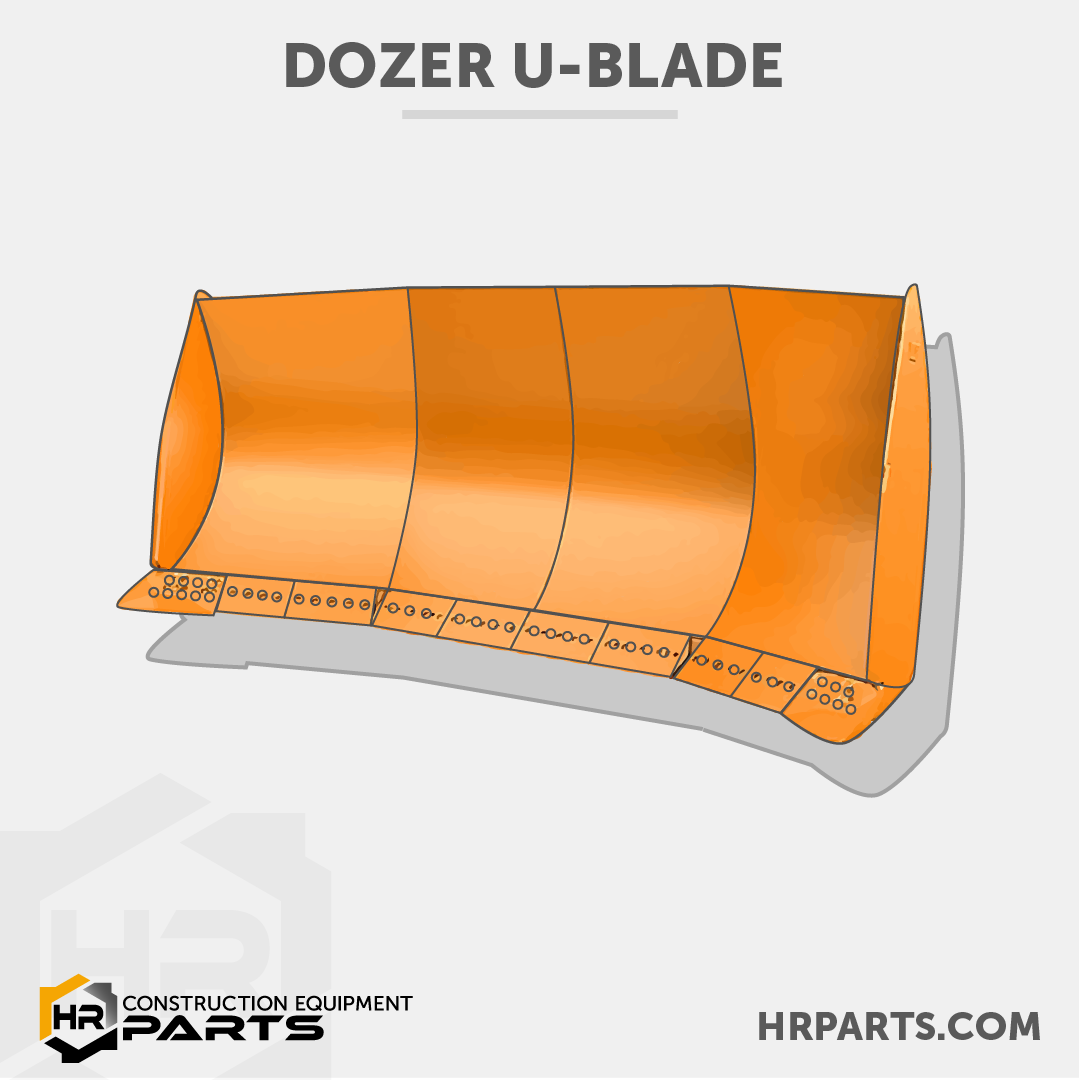 ---
What is an S-U-Blade?
The S-U-Blade has smaller wings then the full U-blade and less curve like an S-Blade making it the middle ground in dozer blades -- less capacity, but increased strength.
---
What is an Angle-Blade?
An angle blade on a dozer allows the operator to direct their load to either side of the dozer since it can pivot and change the alignment of the blade around a center point. It's wingless design is ideal for moving snow, soil, and gravel.
---
What is a PAT-Blade?
With multiple hydraulic cylinders allowing the dozer blade to tilt and angle in nearly every direction the PAT-blade is a versatile blade that allows an operator to shape and finish ground to exacting specifications and to move material with precision.
The 6-Way Power-Angle-Tilt Blade adds the ability to move each side of the blade up and down independently to the angling and up and down movements of the entire blade.
---
What is a Cushion Blade?
If another machine like a scraper or a track-type tractor needs to be pushed, the cushion blade is specifically designed for that task with reinforced areas and specially designed systems to absorb shock.
It should be clear now that the right blade for your dozer will come down to your work. Consider the jobs you'll be doing, the materials you'll be moving, and even the typical size of a jobsite and how you'll be transporting the bulldozer (blade on or blade off) between jobs when evaluating your blades. Hopefully, this quick guide got you a little closer in your blade decision.
And, of course, whether you're still researching or you have narrowed it down, the Parts Specialists at H&R are here to help. You can always search our site to find our wide selection of good-used dozer blades, but also feel free to call and we'll search our massive network of suppliers of new aftermarket dozer and used dozer blades across the U.S. and Canada.